On an inviting touch screen, the user seamlessly designs their own snuffbox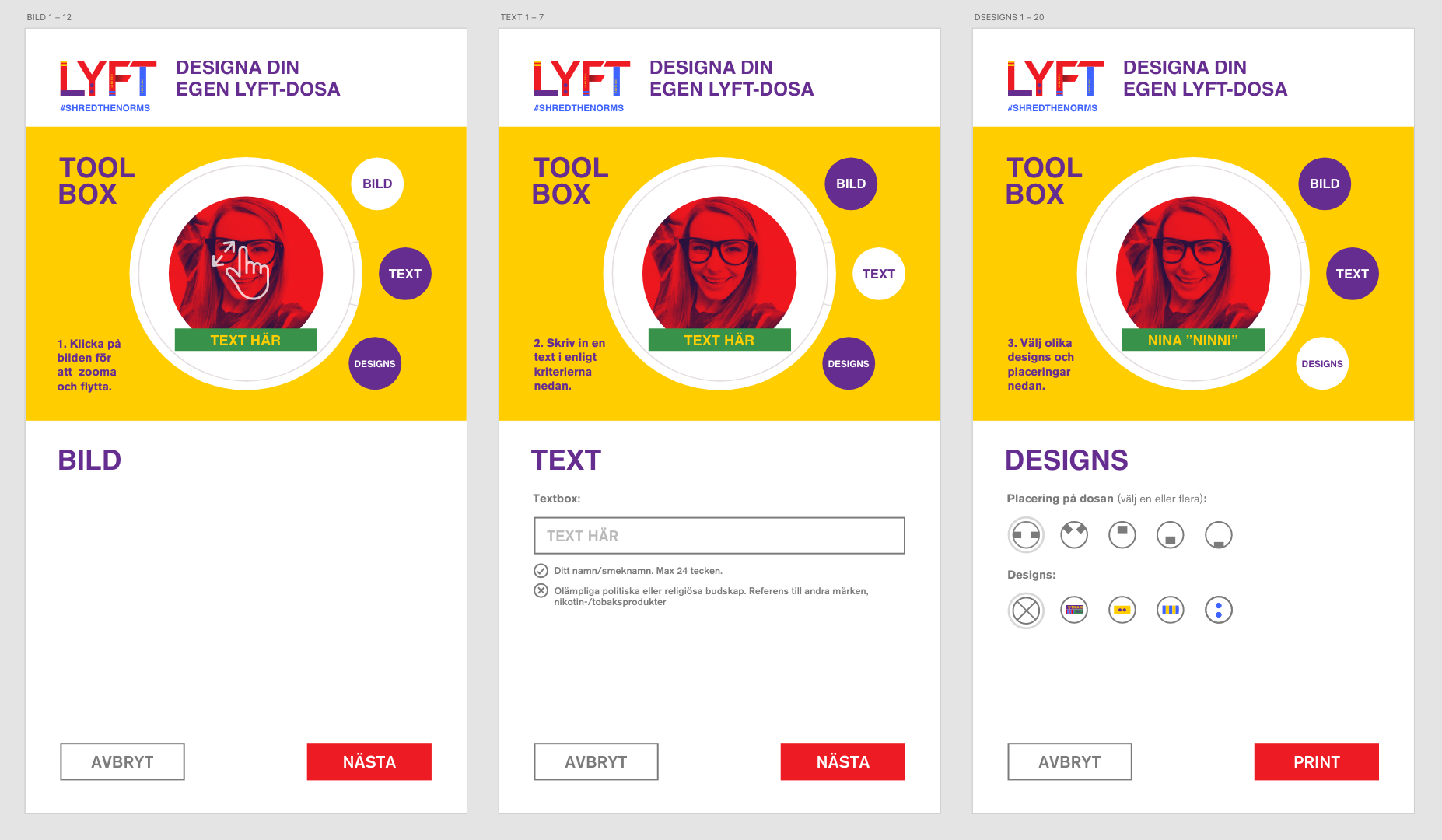 – UX/UI Designer
– Interaction designer
– Project management
Backend developer
Frontend Developer
Low-fidelity wireframes
High-fidelity wireframes
Buy special printers
The customer came to us with a different idea for the user to design and print their own snuff box. Our mission was to ensure that it could be implemented technically, also that it was a seamless and fun experience for the user.
BACKGROUND
The tobacco companies often have large marketing budgets but are, according to the law, quite limited in what they can and cannot do. A different idea was hatched that the user would design and print his own snuff box. The solution would consist of a large portable screen, a printer and some officials who stuck the printouts on real snuff boxes.
PROBLEMS
Kunden hade sin idé klar när de kom till oss om att användaren skulle kunna bygga sin egen dosa men de hade ingen kunskap om hur det hela kunna genomföras tekniskt. Lösningen skulle också vara mobil och transporteras runt på marknader i Sverige.
KONCEPTET
The user designs and creates his own design in various steps. Among other things, by uploading a picture of himself from the phone that was converted to duplex. An employee then helps to print the label and glues it to the snuff box. The user now has a unique snuff box in his hand with his own picture on it, perhaps a selfie.
CUSTOMER BENEFIT
I acted as project manager and UX/Ui designer in the project and did everything from buying in special printers, to designing, user testing and making sure everything worked technically. The customer received a ready-made solution in a large wooden box.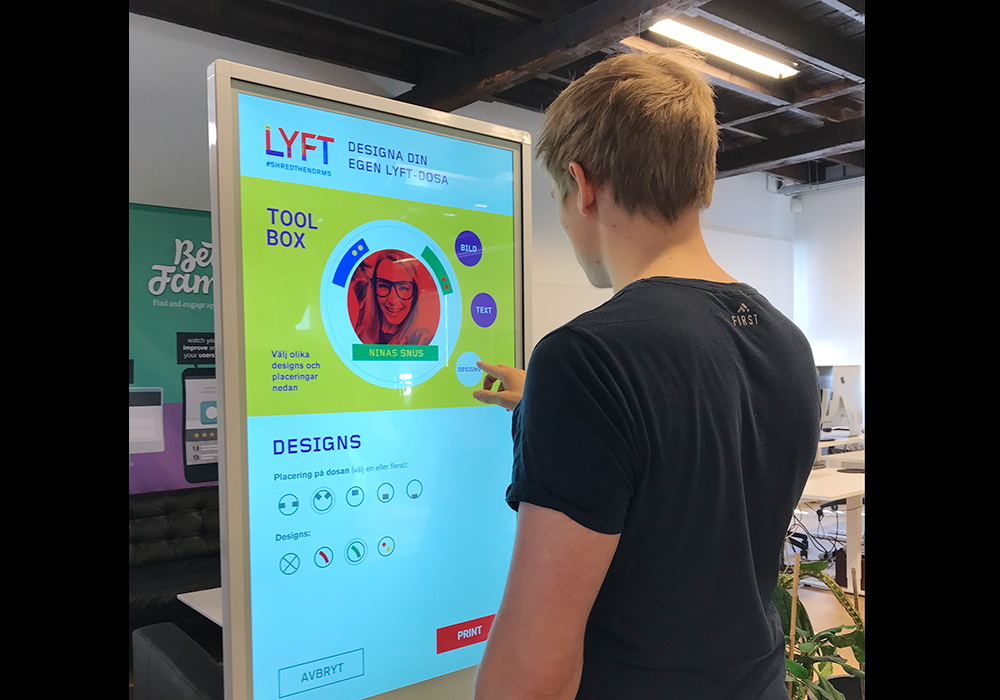 See prototypeXd High-fidelity wireframe