Digitization of a conservative industry

– User testing
– Flows and processes
– Low-fidelity Wireframes
– Communication with design agency (they produced a design manual)
– High-fidelity Wireframes
– Design System
Mindler hade använt en white-label lösning (färdigt system där man lägger in sin egen logotyp) i form av en app och ett CMS under ett års tid, för att testa om sin idé fungerade. When it turned out that it did, they contacted us and wanted help building their own unique solution.
CONCEPT
Mindler wanted to shorten the long waiting times to see a psychologist in Sweden. At the same time help solve the social problem of psychological ill health.
The idea was to digitize certain processes in psychiatry and thus free up unused resources. Offer individual psychologists and clinics tools to be able to use their non-billable time more easily, e.g. cancellations and travel times, instead talk to certain patients online.
A great value for the user was that it became easier to quickly get help wherever you live in Sweden.
PROBLEM STATEMENT
Mindler had tested his idea for a year by using a white-label solution with limited functionality. Now that they had verified that the concept worked, they wanted help in building their own unique solution.
Digital CBT self-help programs were also to be created in the app, which was completely new.
MY ROLE
The task was to build a completely new patient app and an appointment booking CMS where the psychologists could manage their appointments. The app and the CMS would technically be built by our agency together with the customer's own developers.
My assignment was to do research work. Create logical user flows and then build various prototypes and test them on users.
CUSTOMER BENEFIT
The customer gained the expertise to be able to create their own digital ecosystem where the app, CMS and journal system worked together. Also understanding how they would think holistically when it comes to app, information web and marketing activities and how they meet each other in contact with the user. They also received ready-made design proposals in FIGMA for flows, app and CMS.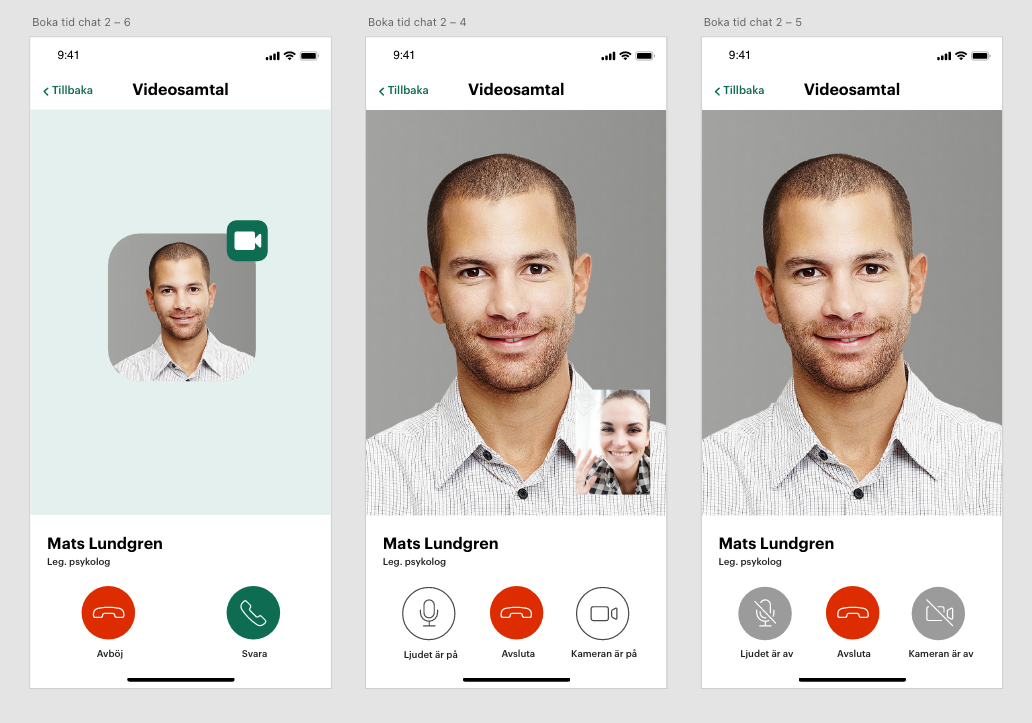 The new flows for the app were developed and determined through simpler wireframes. Pixel-perfect designs were then made and handed over to the developers in the form of XD files.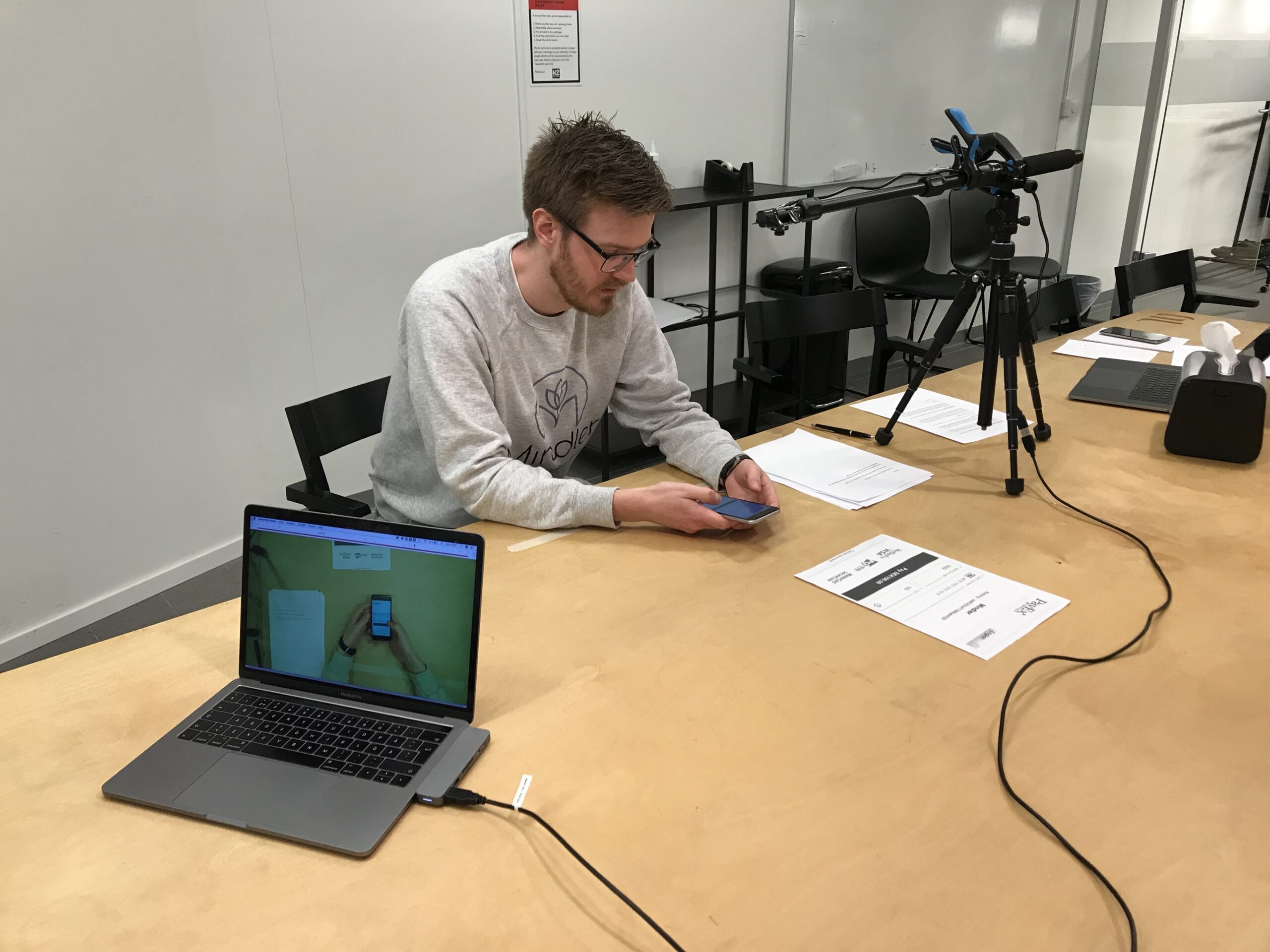 User tests were conducted where the participants had to complete various tasks, while their hands and behavior were filmed.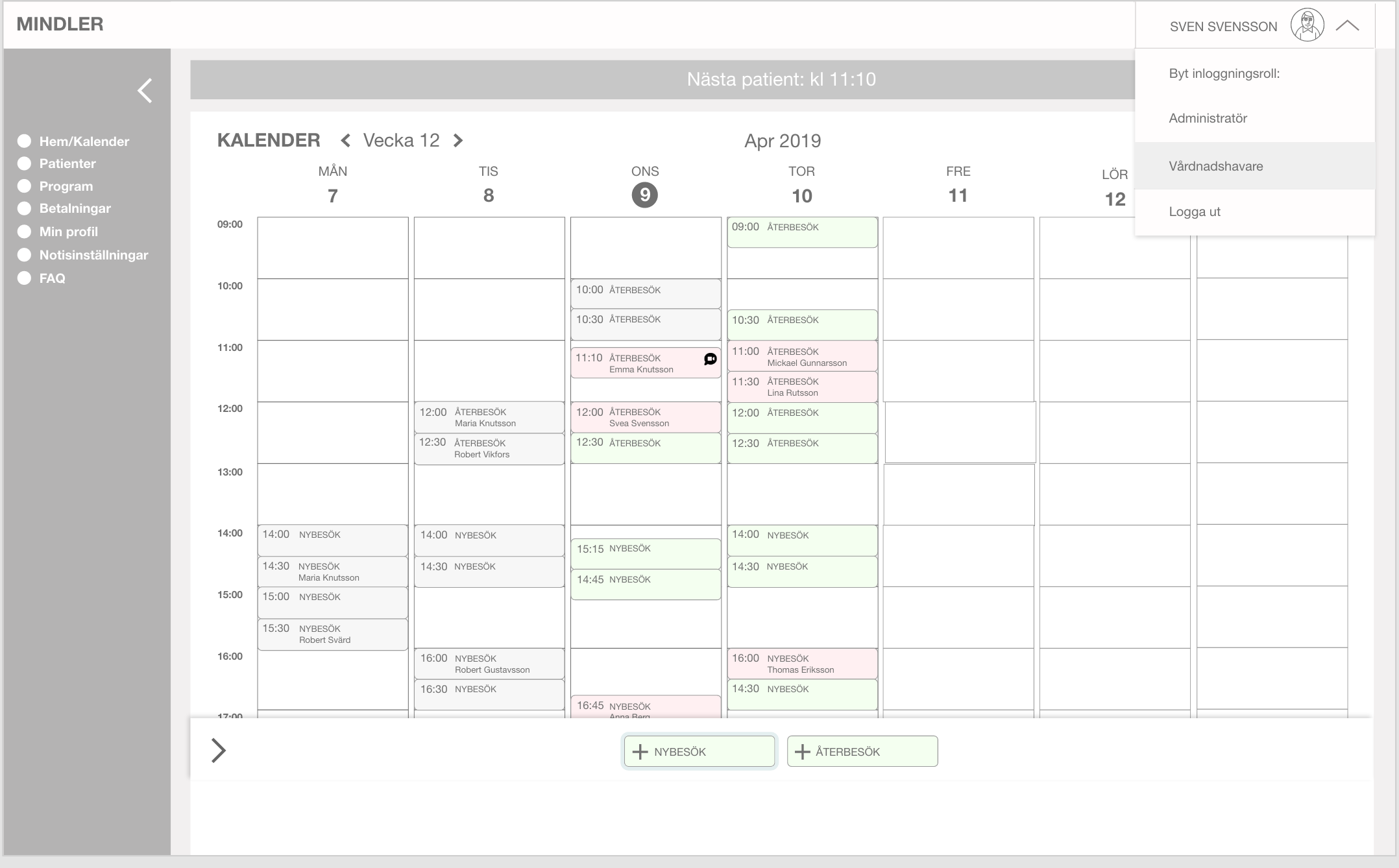 A separate CMS was built for the psychologists to be able to manage booked appointments, see statistics and other things.